Hello Folks,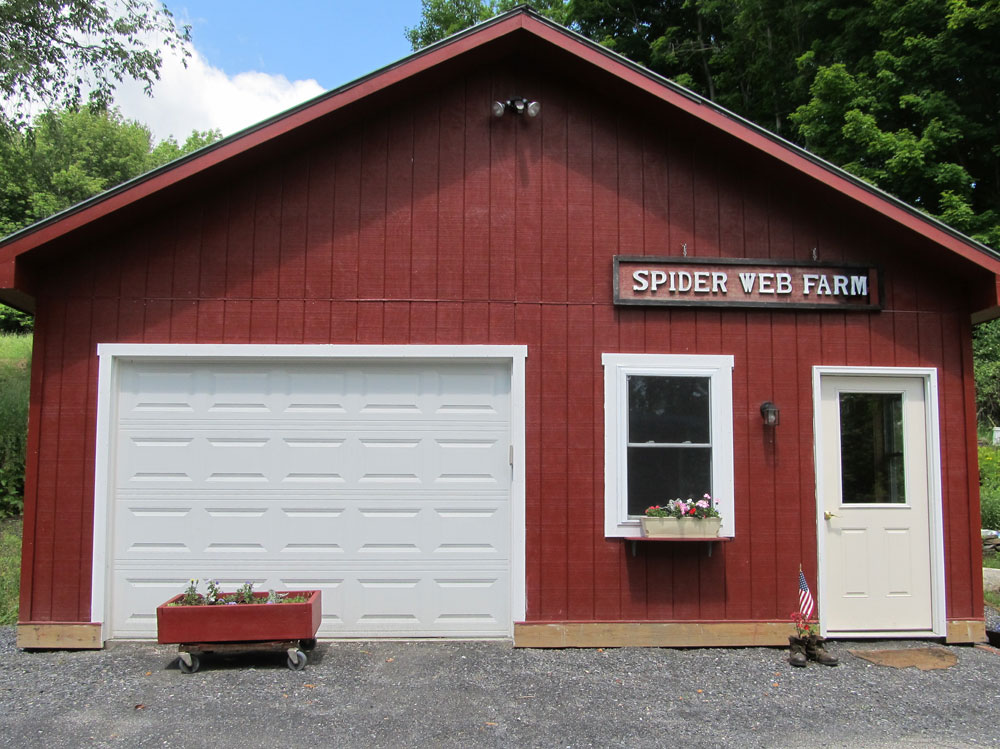 It's been a slow process, but we can see the possibilities ahead.  After a two year hiatus, the Spider Web Farm is coming back to life.  It's been so hard not only without our barn, but moistly without our Will.  He was our leader.
He would be happy to see that we captured and transferred spider eggs this year and that they are growing in their little racks.  We've given them time to get bigger and hope to start collecting soon. Hopefully we will have webs available in mid-July.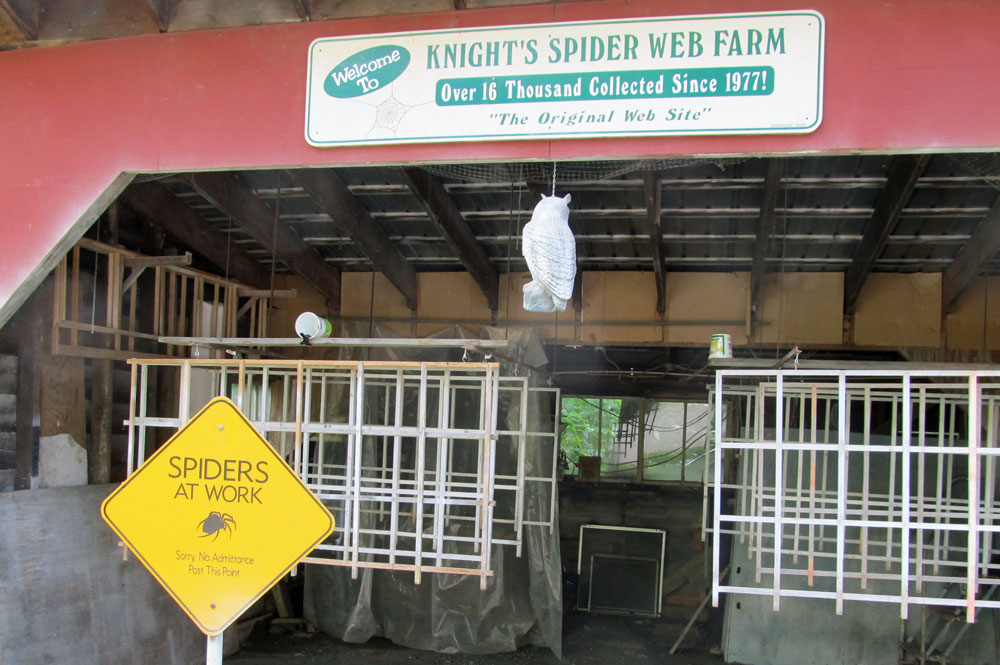 Because the fire destroyed all our inventory, we're starting from scratch and are limiting our hours considerably.  We'll be available Thursday through Sunday from noon to 5PM. While we may not have much to sell at the start, I'll be glad to fill you in on the collecting process, spiders and of course Will.
Please drop by to see our progress and share your memories of Will.
Teri