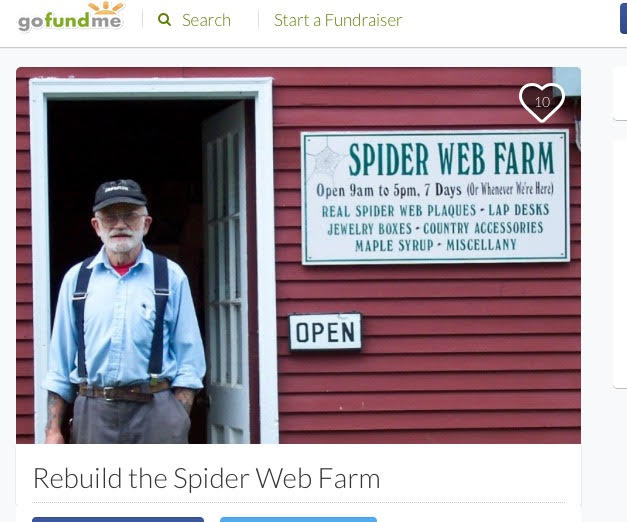 This has been a tough couple of weeks for mother and me. First, to watch helplessly as flames consumed the shop and store. Then standing by as the pile of rubble was loaded up and hauled away. I'd much rather have been getting the store ready for the next customers.
But I just can't sit still. I've already started planning what the new shop will have and look like. People have been stopping in to inquire about us and see if it's really true. I understand, sometimes you just have to see something with your own eyes. I tell them, I did see it with my own eyes – and it wasn't pretty.
A lot of the visitors, and some callers, have asked if they can help us rebuild.  Well our daughter has started a fund raising page on a site I never heard of, called GoFundMe.  We really appreciate her doing this.  Even if you don't want to donate, you should check out the nice way she wrote everything up.  You can go directly to the page by following this link to GoFundMe.
Don't forget to check back with us in the spring for an update on our plans.  Thanks for your concern and support.