I'm writing this on April 21 and it's snowing today. Nevertheless, this year we're full of hope and grateful for having made it through another unpredictable winter. But where are the spiders, the flies and the bees usually buzzing around the few brave blossoms after our surprise April snowstorm? We've had some indoor spiders but none in the collection sheds, on the porch eves or in the yard.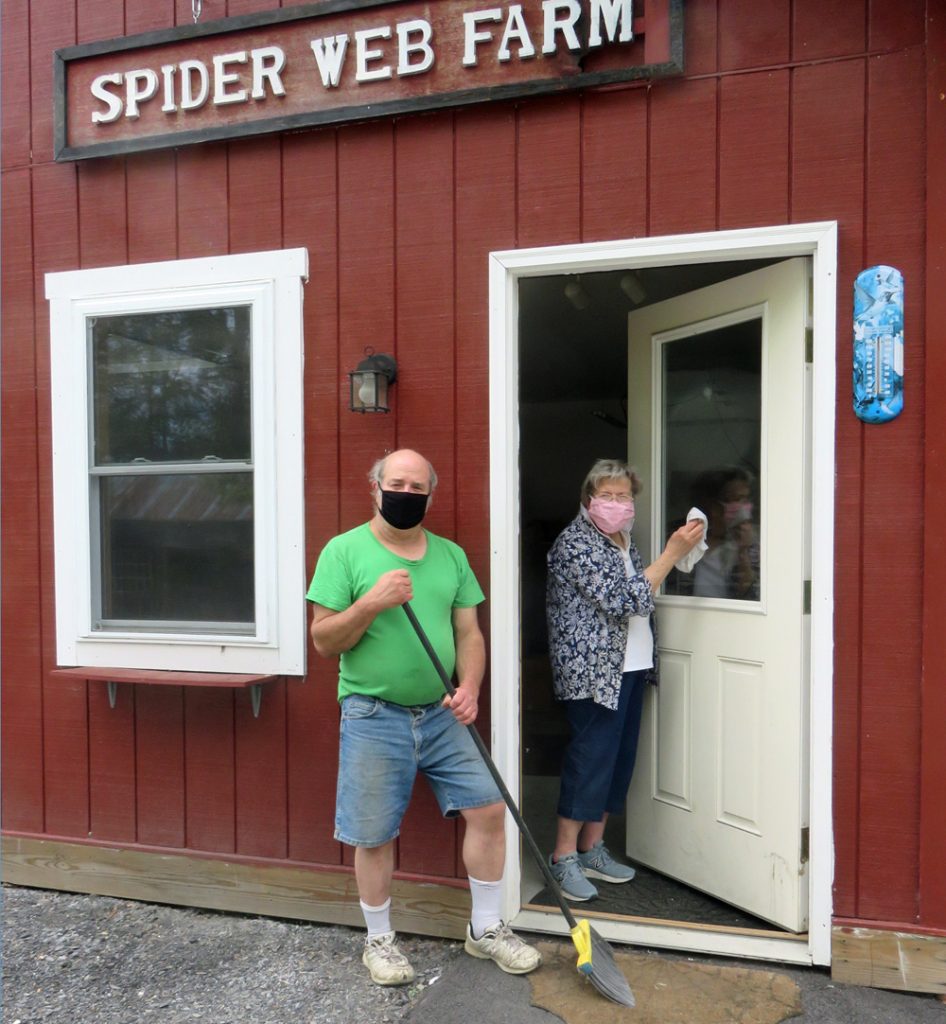 We've had calls and visits from folks who want webs but again, Vermont spiders are late bloomers. To all who already stopped by or contacted us, we're sorry to disappoint you. We just can't rush our short season. Please stay in touch, keep an eye on our web site and we'll keep you posted when we see our workers awake and get spinning.
We still hope to open for the summer around Memorial Day weekend but can't guarantee we'll have any webs for sale because we can't hurry our little workers.
Terry Knight