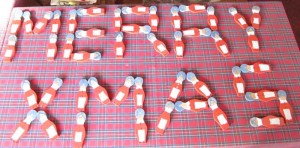 Well the store is looking very Christmassy (is that a word?) these days.  A few years ago I decided to use some of our leftover pieces of wood to make some tree decorations.  I made both Santa and Mrs. Claus then put some on a little tree in the shop.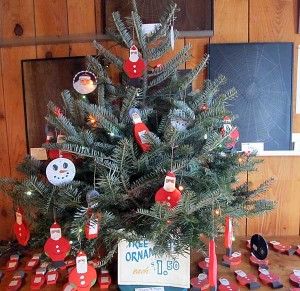 This year I also took some of the Mrs. Claus figures and spelled out "Merry Xmas" on the table at the front of the store (above).  They have gotten several favorable comments and I thought I'd share them with you our on-line friends.  To the left you'll see the tree I was telling you about.  I think they all make the place very festive.
If you didn't get to stop by this year we hope to see you next year.  In any case we here at Spider Web Farm just want to wish you all the best this season and into the new year.